Testimonials From parents
No matter the learning disability, attention challenge, age of the student, etc...A common theme from our parents is how much the entire family dynamic had transformed for the better once the child began at Stowell Learning Center.
Many of our parents express feeling so much relief, so understood and confident that we knew exactly what was going on with their child and how to address the issue.
Hoku shares how in just a few months her son was able to communicate more than just one word commands and use full sentences.
Cyndi shares how her daughter's reading, comprehension, and confidence have improved significantly.
Debra sees huge improvements in her son's motivation to learn. She places high importance on this from her experience as a teacher.
Kristine noticed her son was having issues in kinder and 1st grade.
Alyson has two children at Stowell Learning center, and her son's teachers can't believe the progress he has made.
Monica shares how her granddaughter's dyslexia, dysgraphia and ADD are almost nonexistant now.
Lauren shares how grateful she is that both her children have graduated from high school.
Testimonials From Students
Moubeen shares how his attention and focus, just to name a few, have improved. He will be attending his college of choice, the University of Hawaii, on scholarship.
Savi shares how school got easier after attending Stowell.
Gigi shares how reading is much easier now.
Success Stories Featured on LD Expert Live
Lita shares how Stowell Learning Centers found the missing link that helped her daughter make massive progress in learning.
Sissy and her mom share how they were able to overcome the challenges with dyslexia and turn it into a super power.
Hudson and his mom share how much life has transformed after attending Stowell Learning Center for his dyslexia.
Misdiagnosed by Two Professionals
"My daughter was diagnosed by her pediatrician and special education testing as ADD but Stowell Learning Center diagnosed her as being dyslexic. When she finished the summer session at SLC, she was no longer reading at 1st grade level but instead was reading at 5th grade level.
By the time Raquel reached high school she was a 4.0 student and ranked 25th in her junior class of 652 students. She graduated in 2005 with 4.0. She is currently attending University of Nevada, Reno and will graduate in 2010 as Geological Engineer maintaining a 3.95 grade point average.
The techniques that were taught to my daughter as an 8 year old still remain as her success tools. She has never given up even if it was difficult. She is a very intelligent young woman and has astonished my husband and I. We are so lucky that we found Stowell Learning Center when she was a 3rd grader because without your techniques, I believe she wouldn't have the confidence she has now.
Thank You!
P.S. I hope her story will continue to give hope to these special children who learned in a different way."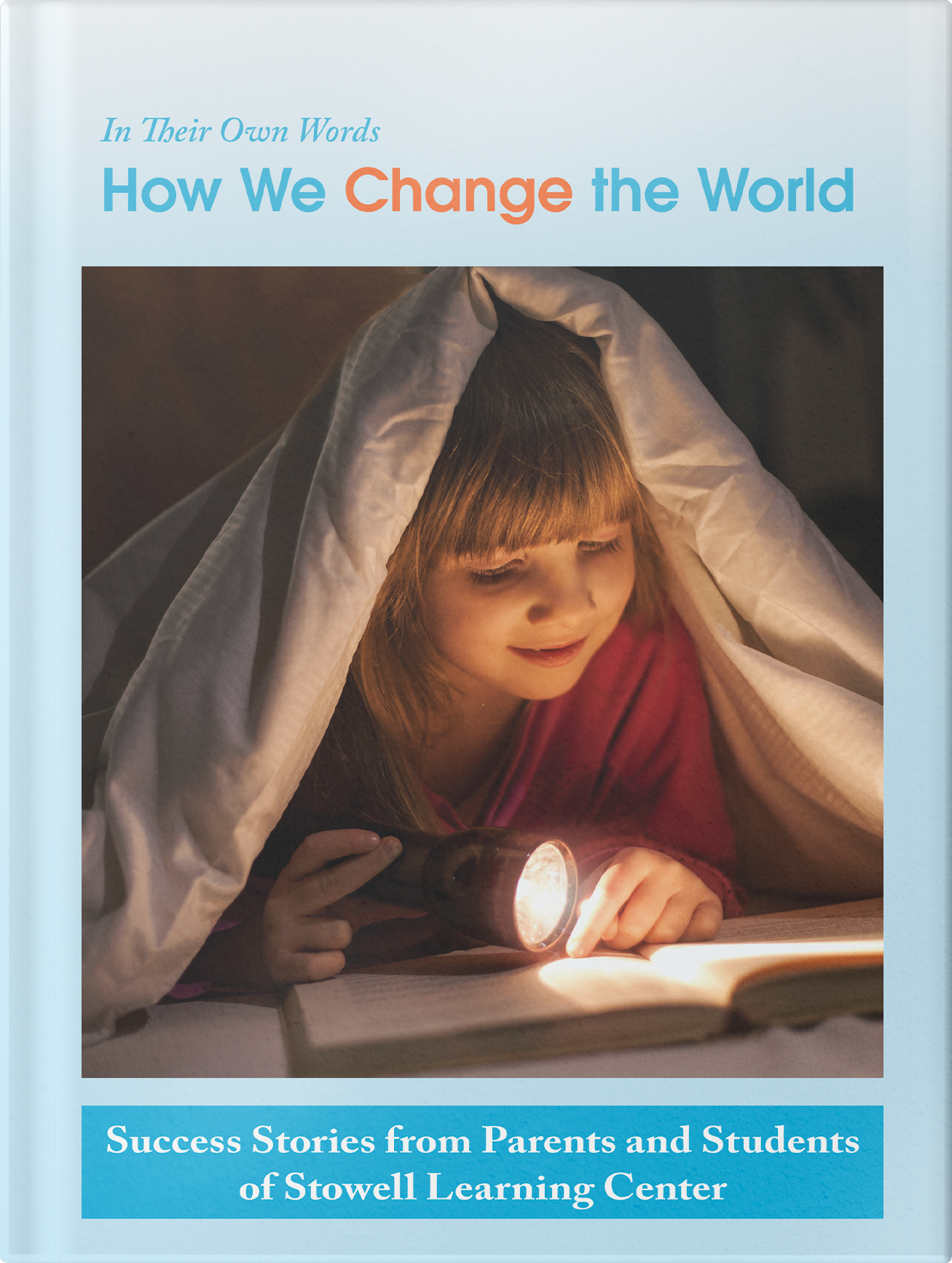 Receive a Free Digital Copy
A collection of stories from over 100 families that have been to Stowell Learning Centers and overcame the difficulties of their learning disability and attention challenges.
 Many parents whose children have been to Stowell Learning Centers would be more than happy to speak with you over the phone. Please schedule a consultation, and we will be in touch to discuss your child's needs and can put you in touch with another parent.
Ready to take the next step?
Speak to a Learning Specialist to learn how we can help you become another success story.