Parent enrichment and continuing education (p.e.a.c.e)
P.E.A.C.E is a monthly parent support group and live Q&A held in-person at our Irvine and Thousand Oaks center locations. 
Are You at Your 'Wit's End'?
Does it

break your heart

to see your child struggle?

Do even simple tasks turn into

exhausting ordeals

?

Did this

new school year

bring with it the same old

challenges

?
Learning challenges are frustrating and can leave parents feeling lost.
We welcome you, your family, and friends to join our monthly PEACE group. Connect, share, and learn with others who are experiencing the same challenges you see everyday.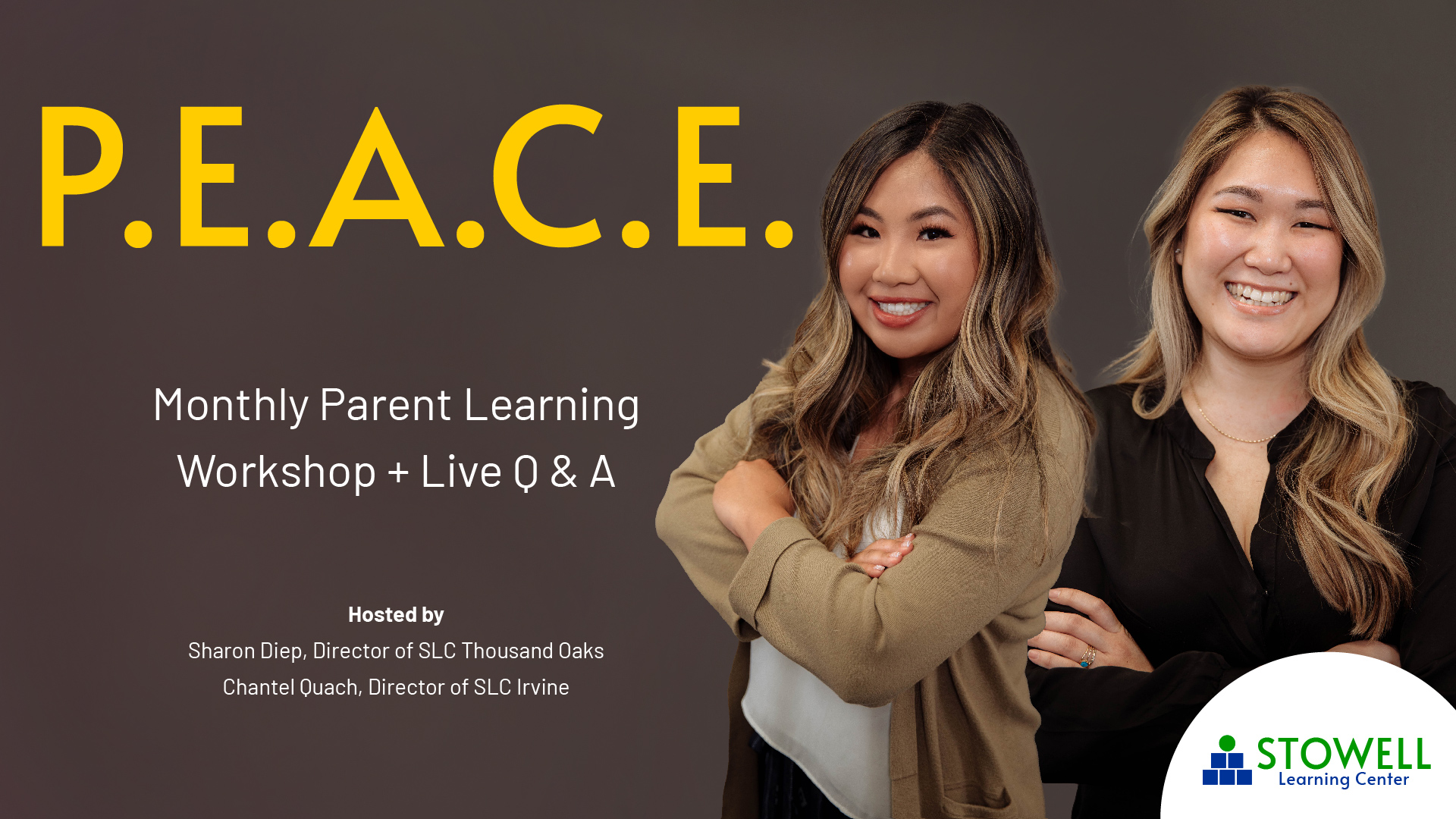 This month's PEACE topic:
CHAPTERS 11 & 19: EXECUTIVE FUNCTIONING
Does he do his homework, but then forgets to turn it in?
Does she always wait until the last minute to start assignments?
Do you wish he could work more independently?
Is she constantly getting "zeros" for missing assignments?
Executive Functioning is the "gateway" to academic success and consists of a group of skills that are more than just "knowing" how to be a good student. When executive functions are weak, all other learning is compromised.
This month, we will discuss the role of Executive Function and how our "Internal CEO" can impact success in learning, school, and life. Get tips and strategies for helping to build your child's necessary Executive Function skills for the next school year. Join the in-person meeting to ask questions, get support, and be part of the conversation.
Date: Thursday, April 20, 2023
Time: 10:00AM - 12:00PM Pacific
Location: In-person only.  Both Irvine and Thousand Oaks locations will host P.E.A.C.E on the same day.
Please specify which location you'll be attending in the registration form below.