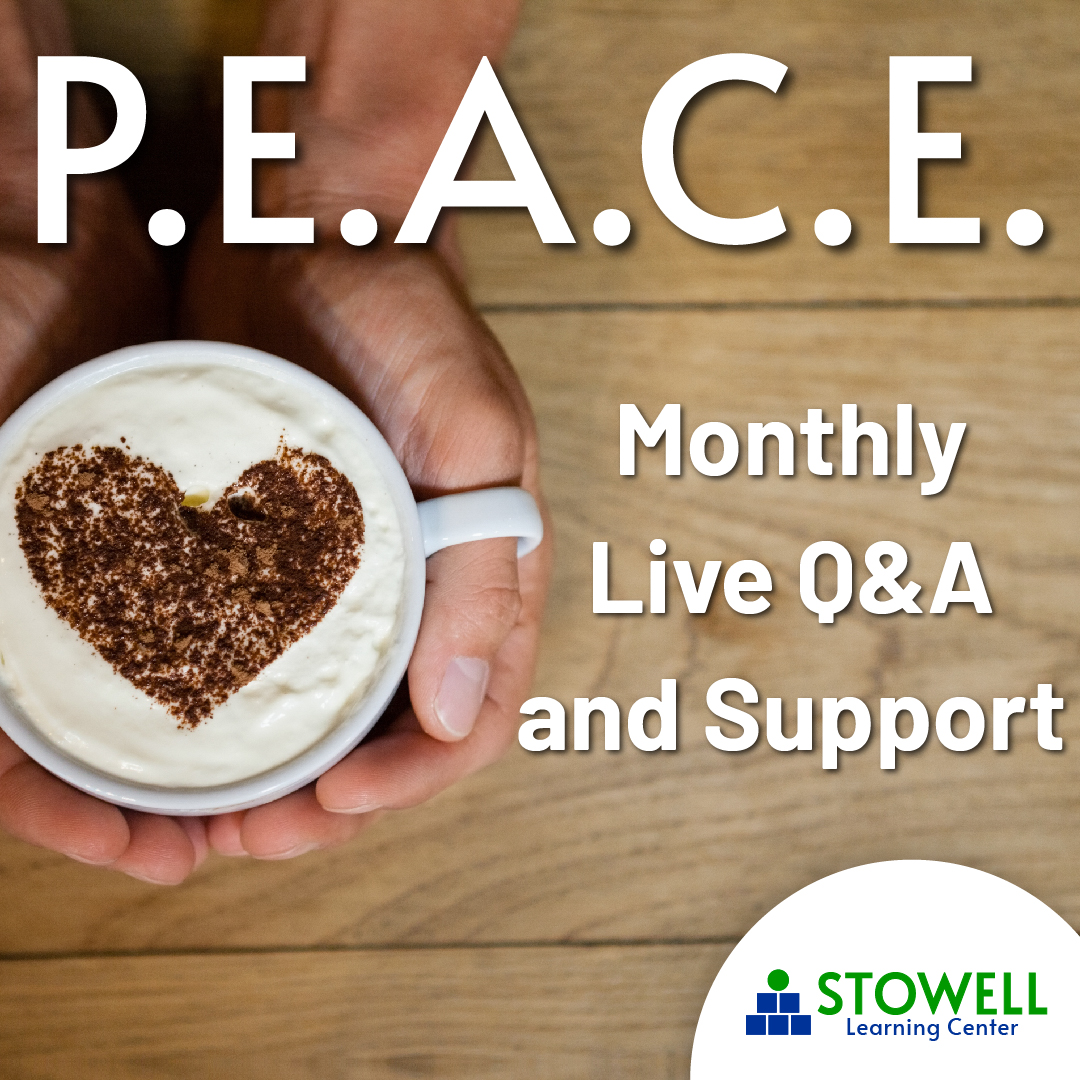 This month's PEACE topic:
Are you the parent of a "behaviorally-challenging child"? This Q&A is for you!
Join this live meeting to get your questions answered about your child's behavior and learn:
Why a child's challenging behaviors are NOT the parents' fault.
Practical guidance on how to meet children exactly where they are.
How to compassionately move a child to a place of control & success.
How to stop the power struggle & implement Collaborative Problem Solving, a research-proven method based in neuroscience.
We are joined this month by Debra Ann Afarian, founder of Helping the Behaviorally Challenging Child (HBCC) — a parent who's been in the trenches with a child with difficult behavior. She now coaches other parents and has a message of hope!
---
Date: Tuesday, June 28, 2022
Time: 10:00AM - 11:00AM Pacific
Location: Online via Zoom
---
Can't make the live meeting? Submit your questions ahead of time. All registrants will be emailed a recording of the meeting afterward.
Ready to take the next step?
Speak to a Learning Specialist today if you don't want to wait for the next PEACE live Q&A.