We offer Distance Learning programs so geography is not a barrier to getting the help you need
Getting Started: 
Click Here to set up a free 30-minute phone consultation with one of our specialists.  Your specialist will also give you estimates as to time and cost.
Next, we'll schedule a screening via video conference for your child to evaluate exactly which underlying skills are causing his/her challenges.
After the screening, your consultant will meet with you via video conference to share the results of the screening as well as recommendations for programming, and get your Distance Learning program started.
Programming and Sessions:
Your child will meet remotely 1:1 via video conference with the same instructor(s) on a set schedule to do all of the targeted cognitive training we would do if sessions were in person.
We will help you purchase or send you any necessary materials or equipment. 
We will meet with you and check-in weekly to provide updates on progress and make sure you are seeing functional changes at home.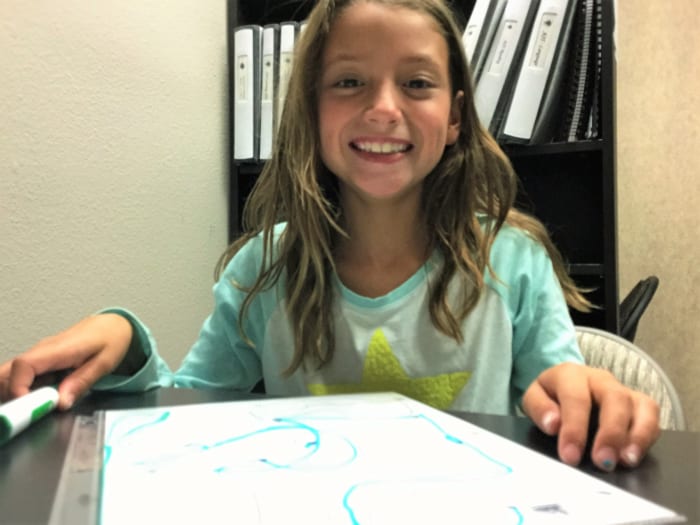 Who is Distance Learning For?
Families who live in an area that has few or no options to adequately treat their child.
Families who live outside of driving distance to the Stowell Learning Center
If you're looking for REAL Solutions,
We Invite You To Watch This Video Presentation.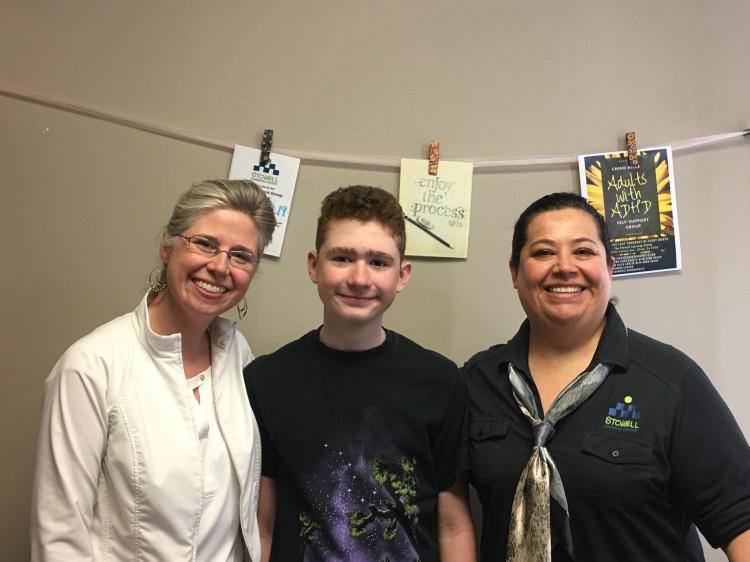 THE EVERFREE-GRAY FAMILY AND LIZ SAHAGUN, DISTANCE LEARNING COORDINATOR
Orion has joined the Stowell Learning Center family as a Distance Learning student. This past April, Orion and his Mom, Kelly, traveled from New Port, Oregon to find the help they were not able to find near their home. They traveled to Chino, California for a two-week intensive, which evolved into a total of three weeks of intensive work.
We have all enjoyed working with Orion. His team worked with him on several different programs to meet his needs; Samonas for auditory processing and overall learning support, AST-Reading and Spelling and Core Learning Skills to help integration, attention, self-regulation, and grounding. Kelly has also been given tips and techniques to help Orion to know when his attention has drifted and to help him increase his stamina when working on difficult tasks. Orion is now back home and has continued his programming. Kelly is the "Coach" and works with Orion on a daily basis. We now consult weekly to guide and support both student and "Coach".
It is a pleasure to work with the Everfree-Gray family.