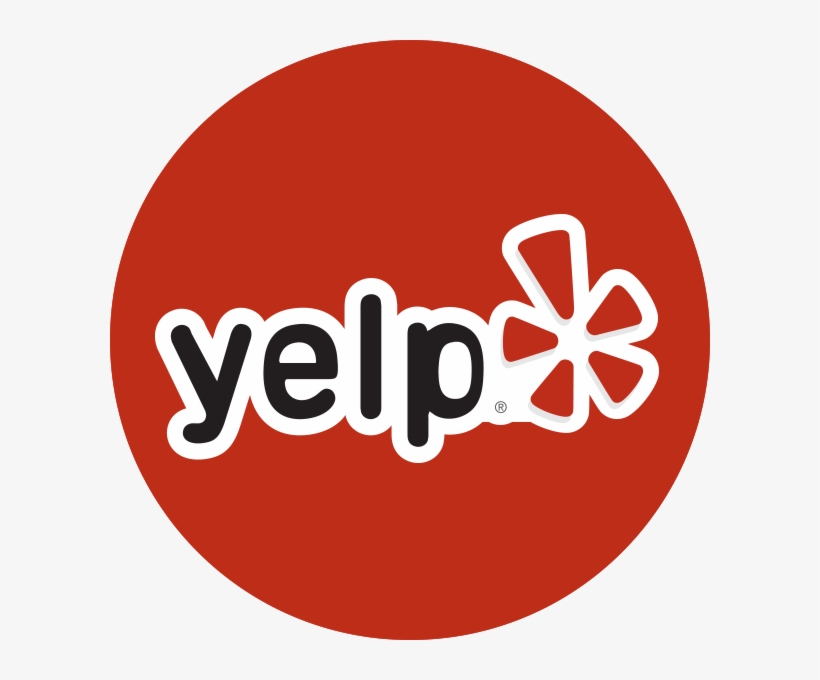 Victor A.
Our daughter was really struggling with school. An assessment at Stowell showed she had moderate dyslexia. After just one year at Stowell, she has made a complete 180 and recently got the best report card of her life. The program WORKS! She has new confidence that is helping her with every aspect in life. Simply amazing.

Ryan M.
I have been attending Stowell Learning Center since November of 2021. My clinicians are Regine and Francesca, and I really enjoy working with them. They work with me and my teacher to help me improve my learning skills and focus in the classroom. My favorite things about Regine and Francesca are that are both very nice and supportive, and they understand what I need as a 2e individual. When I'm having a tough time, they let me take a break, but they also push me to reach my goals and offer lots of encouragement to keep me motivated. They also find a way to make doing my therapy fun! My teachers are commenting on how well I have been doing in the classroom since I started at Stowell. I'm so glad that my parents found Stowell Learning Center!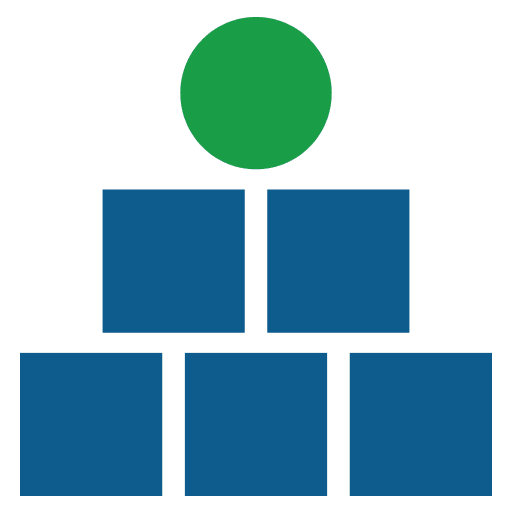 Annette Stanely
MAJOR BREAKTHROUGH IN READING
"…The PACE program really worked. He has more confidence with school and he's made a MAJOR breakthrough in Reading."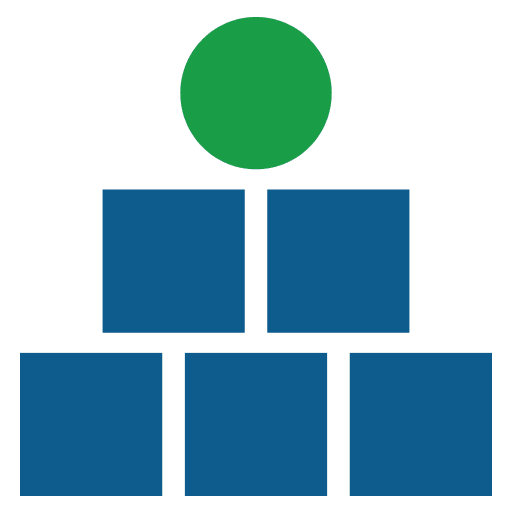 Christina Rivera
You Make a Mom's Heart Smile
"Since the beginning of the program, I've noticed Zach reading much better- smoother, clearer. His attitude about homework and chores is better, also. Thank you for the time and effort the staff has put into my son – makes a mom's heart smile!"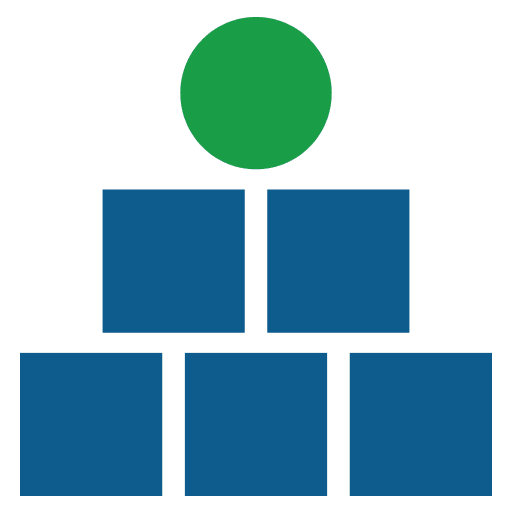 Jodi Chen
WOW! Remarkable Progress in Such a Short Time!
"I just wanted to say this is remarkable progress in such a short time! When we do some of the VV homework, it's a lot more fun because his frustration levels seem to have gone down a lot. WOW!"

Aram S.
We spent 6 months with Stowell Learning Center and saw a significant improvement in terms of language and comprehension of our son. The clinician we worked with, Emily, is very professional, attentive and patience. She was able to build a good connection with our son even through online sessions. We had a great experience also with the manager of the site, Irene, who was very flexible and helpful with our requests. We definitely recommend anyone who is looking for professional support for their kids.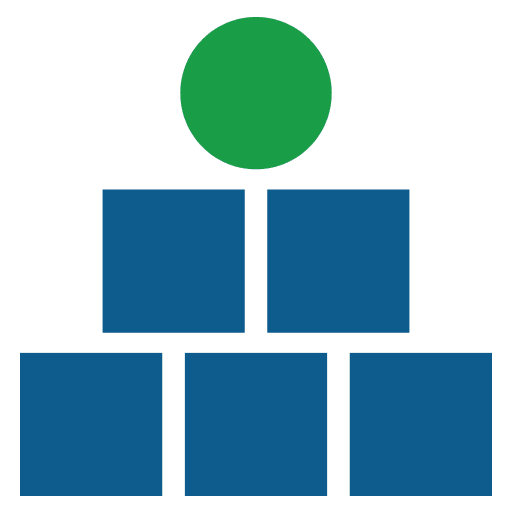 Karen Albrecht
A True Blessing to Discover Your Center
"I want to thank you for the wonderful work you and your talented staff accomplished on behalf of Jay during the past 16 months. He has certainly grown scholastically in ALL areas of his school work and socially, the difference is quite dramatic as well. My husband and I feel it is a true blessing that we were able to discover your center last year and begin to restructure Jay's learning processes…"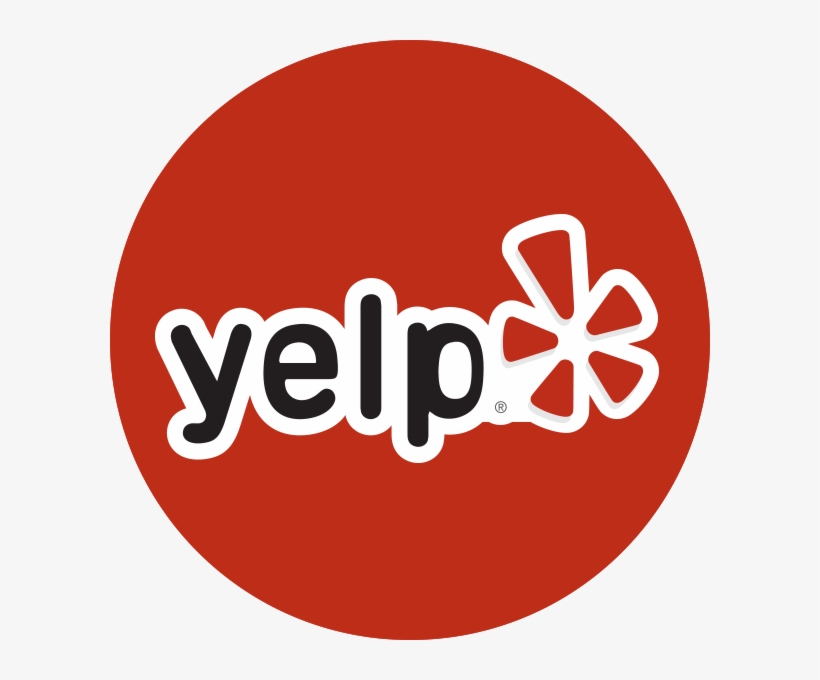 Miss F.
My daughter attended Stowell a little over a year. I can't stress how much she has  improved in so many areas.  The reading and comprehension is 100% on grade level. I'm so happy we decided to invest in the Stowell program. It is costly but worth the sacrifice. They have taught her important life skills in improving her Dyslexia and Auditory Processing Disorder. My child has confidence and willing to stand up for herself. The staff is amazing and flexible to work with. I hope they open a center in the Santa Clarita or San Fernando  Valley area. Lots of children could benefit from there program. Trust me your child will improve!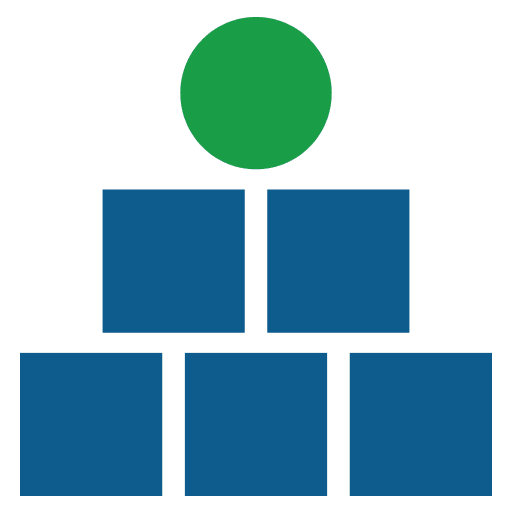 Maria Hooyenga
Made a Difference in Every Area
"The biggest change has been improved organizational skills which has made a difference in every area. He is more responsible for his own homework and his self-confidence has dramatically increased. His grades are better than they have been for years… It's definitely worth the time and money."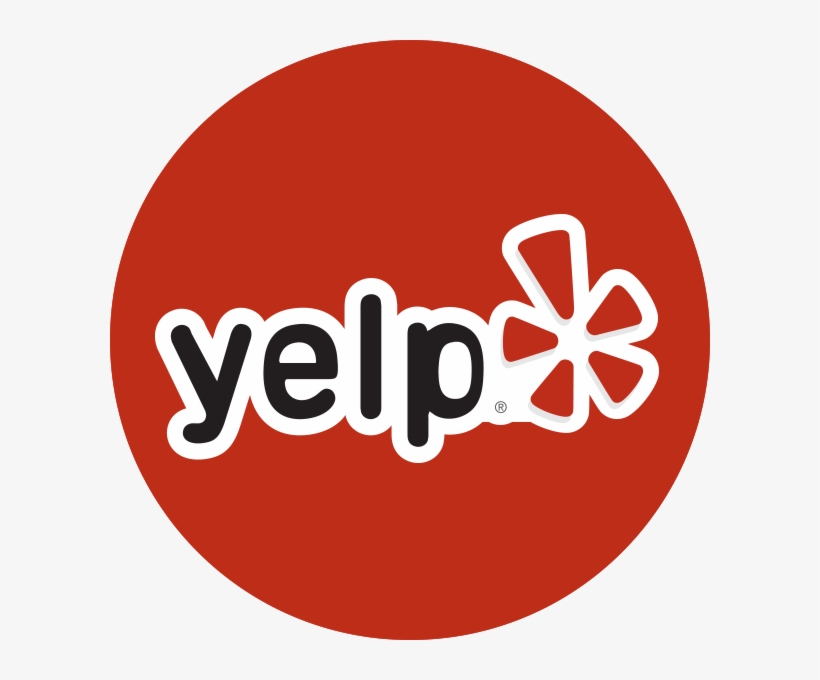 Mayte S.
I emailed this center and they scheduled me a consult over the phone. I did not get a call from them until the day after my scheduled appointment. I asked the gal why they were calling me the next day, and she just apologized for the late call.  
I was quoted $395 for assessment, and had to give them $100 fee on the call before I hung up if I wanted an appointment, which I gave them.  Now that I am filling out the forms (online before assessment), it says the fee for assessment is $595.
I did ask that after assessment, how much would it cost for any given program and I was quoted anywhere from $800 a month to $1800, depends on program suggested.  I'm bummed that a place that is so expensive does not have everything done in a timely manner.
Update: my intake was good, I will update when program is complete. I have faith this program will help.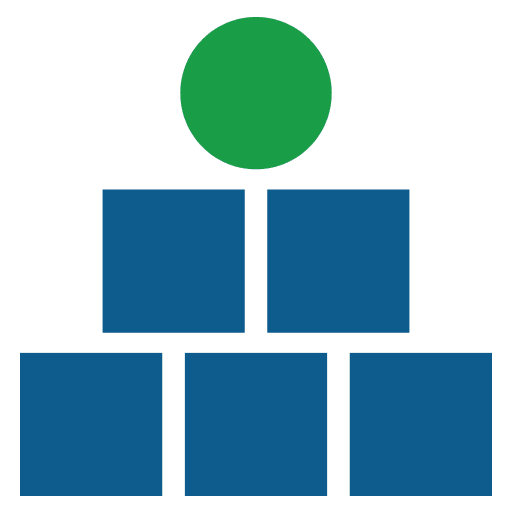 Lisa Keltner
Thank you for NOT Giving Up on Gavin
"I wanted to say thank you for not giving up on Gavin. Thanks for finding that Behavior Modification Program. His attitude, self-esteem, general happiness, and openness to learning improved dramatically. I am so impressed with the PACE program, and Discover Math has some really good techniques that helped make learning easier."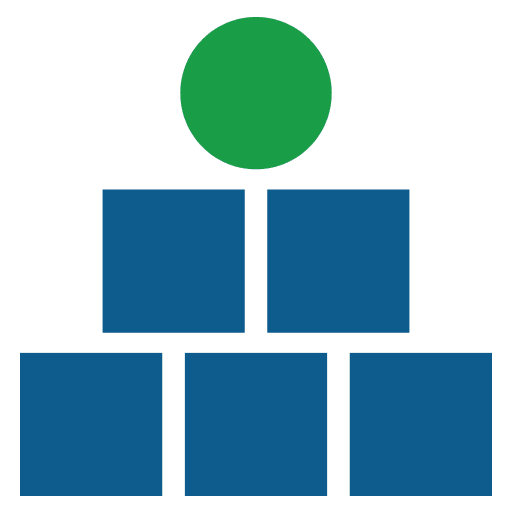 Joanne Caccamo
Principal's Honor Roll Both Semesters with a 3.5 GPM
"Thought you would be interested to know that Jared has made the Principal's Honor Roll at Sonrise Christian School for both semesters with a 3.75 GPA. Needless to say Gerry and I are very proud of him but we certainly give most of the credit to Stowell Learning Center. Learning does not come easy to Jared but with the tools your program provided, he has definitely gained the leading edge. Thank you for your commitment to helping our children."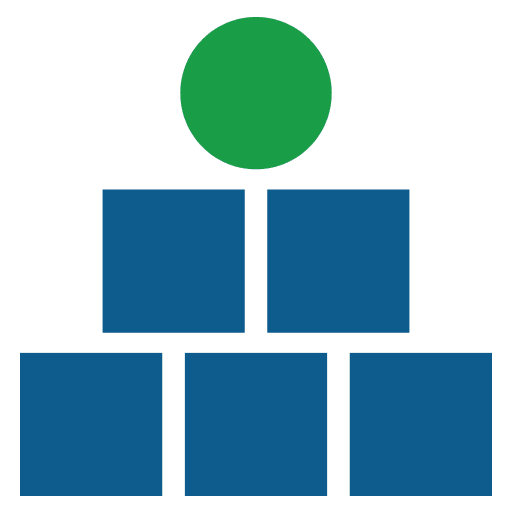 Cathy Waller
No Tears or Frustrations and Dramatic Changes in School
"I cannot tell you how thrilled we continue to be in seeing the changes in Jacob. We have seen dramatic change in his work in school as well as him as a person. Today he wrote a 2-paragraph summary… that in the past would have taken 3 days to write…it took him 1 hour with no help from anyone. And no tears or frustrations. Yesterday, he read to me out of his science book (his most high-level text), and it was so smooth and effortless, I thought I might cry! We (including Jacob) are on cloud nine here."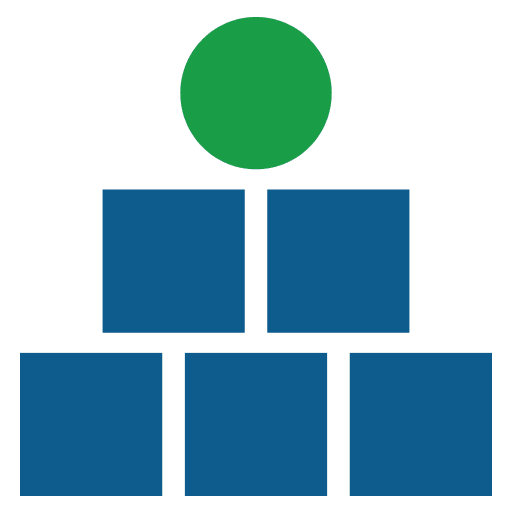 Linda Nelson
You truly have answered my prayers for Adam
"I can't begin to tell you how much you have done for Adam…You truly have answered my prayers for Adam… It's exciting to see him beam about his grades. We're seeing so many A's on his assignments…
This is so wonderful especially after being told that Adam would never be more than a "C" student… I just want to "Thank You" for helping in making the right choices for Adam this last year. Adam and I have grown a great deal and have become good friends."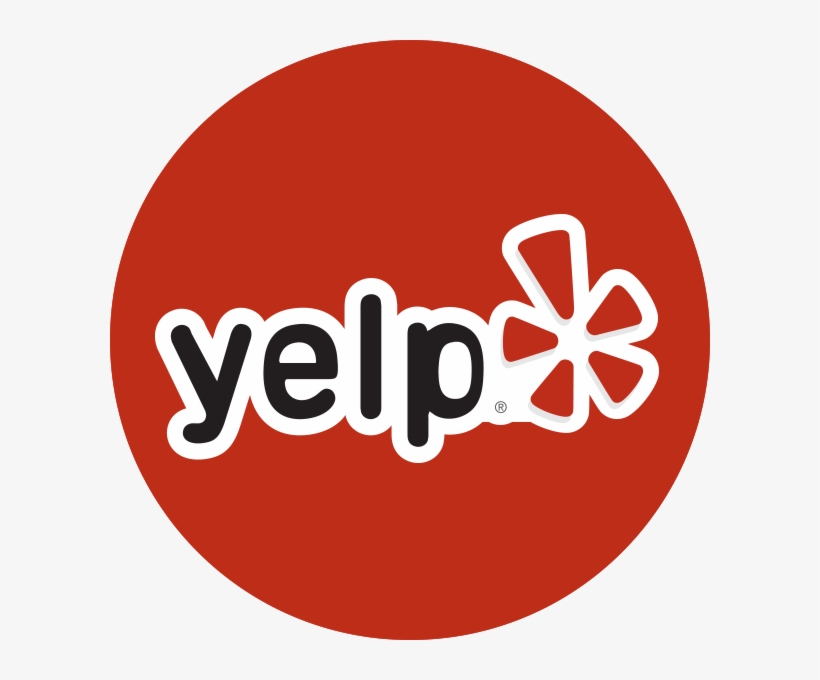 Carrie F.
My family is so blessed to have found the Stowell Learning Center.  My son has had trouble with anxiety since he was three years old.  We thought he would have anxiety problems his entire life but Stowell Learning Center was able to identify that he actually had an auditory processing deficit of 3 years.  He was exhibiting anxiety because his auditory processing system was so far behind.  He has been at Stowell for 6 months and his auditory skills have improved 3 years and he is no longer behind!!  His anxiety has almost gone away!  We now have a confident, happy child!  Thank you Jill Stowell, Lauren, Irene and Kristina!
Students @ SLC
We work one-to-one with children, adults, and twice-exceptional (2e) individuals with various learning disabilities and attention challenges including:
Auditory Processing Disorders
Dyslexia
Executive Function
Retained Primitive Reflexes
Processing Skills
Attention Deficits
Dysgraphia, Dyscalulia
Reading, Writing, Spelling, Math
Core Specializations
Learn about the definition, symptoms, testing, treatment and results in each of our core specializations.
Cognitive Learning therapies Delivered One-to-One
No two brains are alike, and each student deserves full attention.
Each student is given a treatment plan made of a unique combination of cognitive learning therapies which are tailored to their needs.
The student works with a team of clinicians who deliver the learning therapies in one-to-one sessions.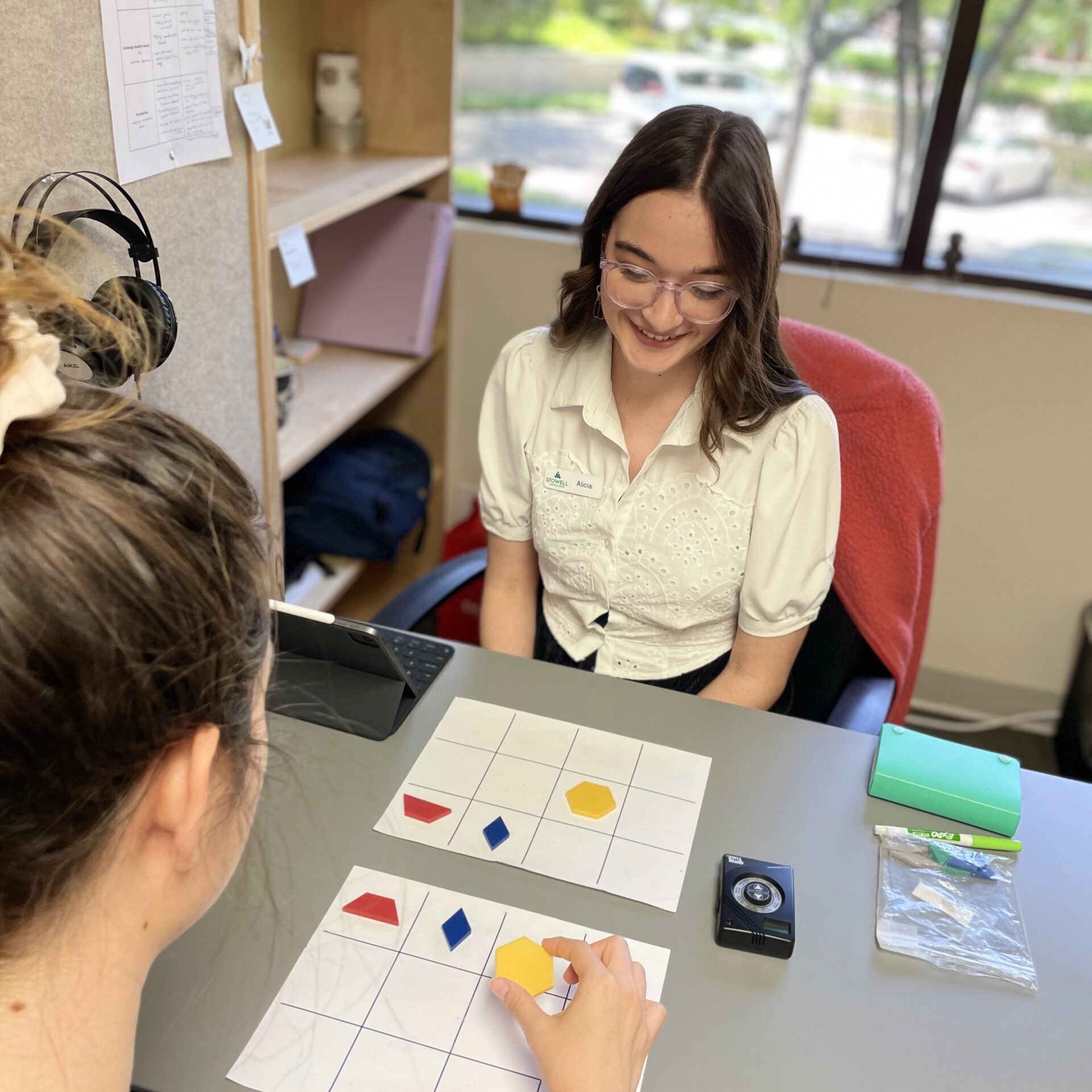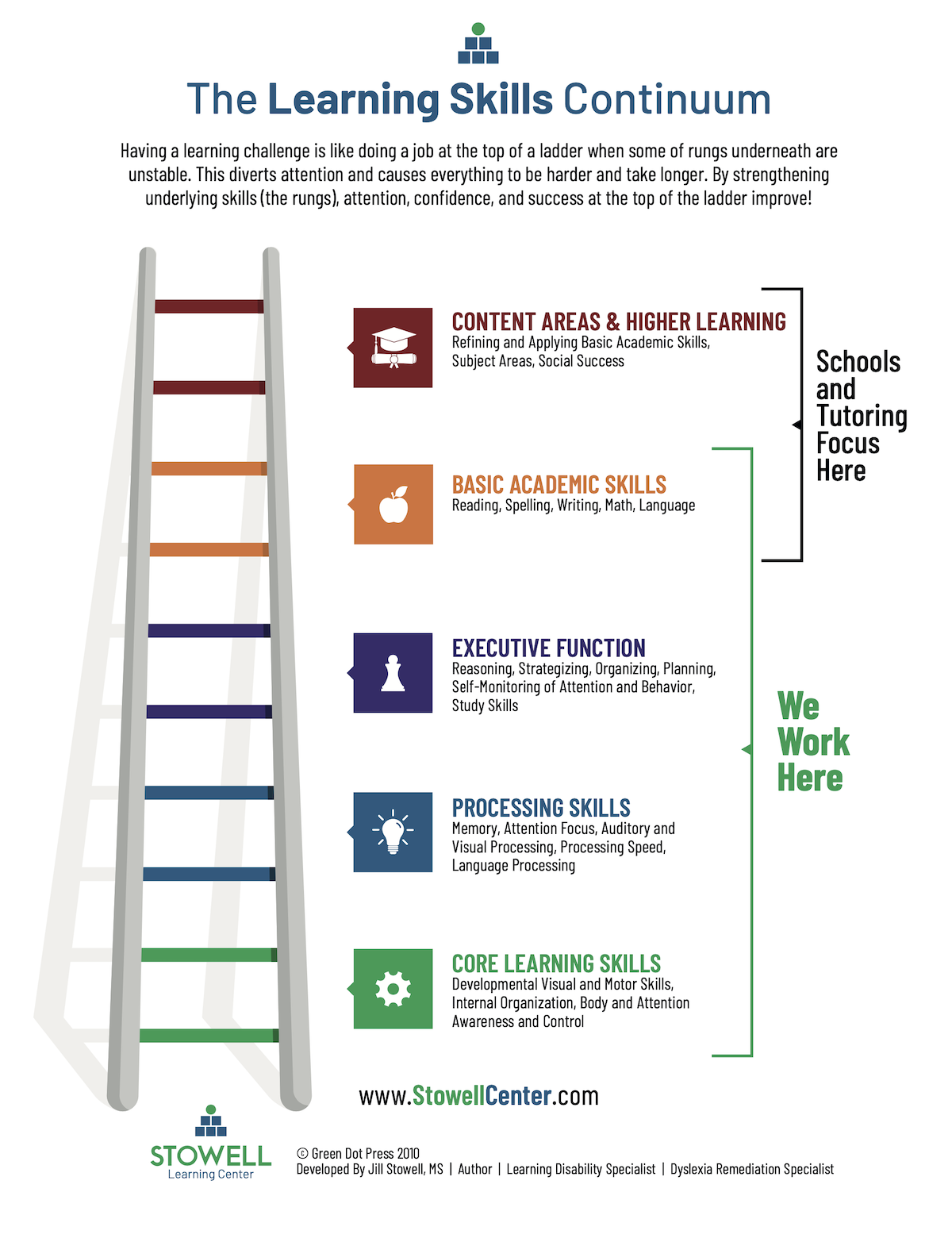 The most comprehensive, researched-based system of learning therapies
Get to the problem under the problem. No more relapses, regression, misdiagnosis or missing diagnoses.
Through a very comprehensive functional evaluation, we are able to identify the root of learning disabilities and attention challenges by pinpointing weak cognitive learning skills.
We developed the Learning Skills Continuum framework to ensure that we design treatment plans that target the weak cognitive skills, and create a strong cognitive foundation for learning so that accommodations are no longer necessary.
Over 35 years of changing lives
Lasting transformation is real. We remediate, never accommodate.
More than 10,000 students touched by Stowell Learning Centers went on to graduate high school, college and masters programs by permanently remediating their learning disabilities.
More than 580 professionals have trained with Stowell Learning Centers to learn our methods in order to help even more children with learning disabilities.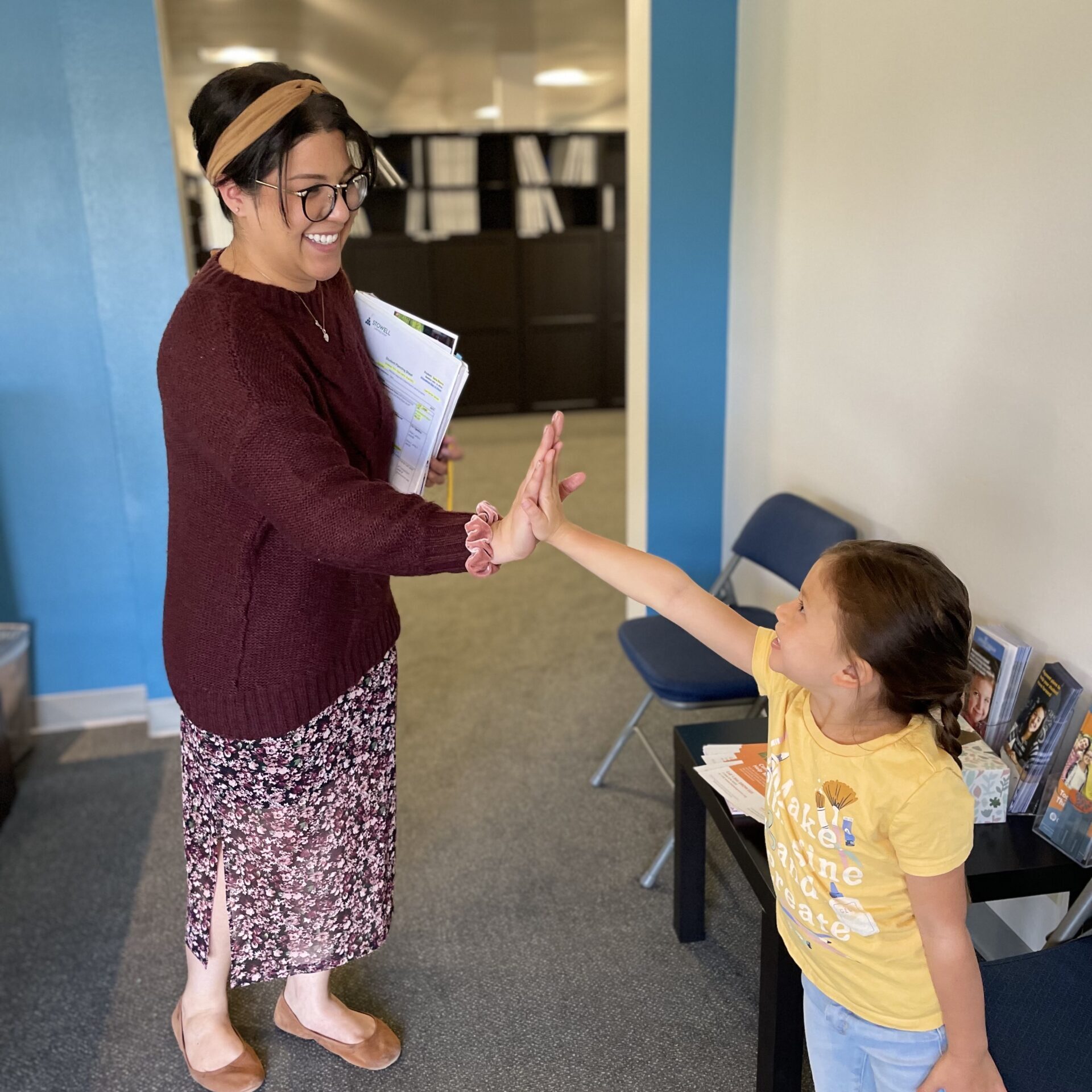 Parents and students who have spent years in and out of tutoring, testing and therapies - feeling heartbroken and helpless - find more than hope.
Founder, Jill Stowell, shares what parents have been struggling with for years. Perhaps you can relate to the frustration of not knowing how to help your child, of spending so much time and energy looking for a solution that doesn't seem to exist.
Stowell Learning Center goes beyond a band-aid approach, and delivers real solutions that address the root cause of learning and attention challenges.
Students who previously struggled now thrive. The impact goes beyond success at school, and transforms family life, as well.
Ready to take the next step?
Speak to a Learning Specialist to ask questions and learn more about how we can help you permanently correct or eliminate the difficulties associated with learning disabilities and attention challenges.