Permanently eliminate difficulties associated with:
learning disabilities

dyslexia

auditory processing

attention
We address the root cause so that students can enjoy learning and become comfortable and independent learners.
We serve all ages from children to adults with various learning and attention challenges. Learning disabilities and attention challenges never go away by themselves, and are not something you can grow out of. Many people with learning disabilities learn to mask them with coping mechanisms which limit their ability to learn and function in society. We go beyond teaching how to accommodate, and deliver solutions that address the root of these challenges.
Over 35-years of transforming lives.
We have treated more than 10,000 students who went on to graduate high school, college, and master's programs by permanently remediating their learning disabilities.
More than 580 professionals have trained with Stowell Learning Centers to learn our methods to treat even more children with learning disabilities.
The most comprehensive, research-based systems of learning therapies.
We identify and address the root of the learning or attention challenge and deliver treatments that target the entire learning continuum.
We work with children and adults with various learning and attention challenges including:
Dyslexia, Auditory Processing Disorders, Learning Disabilities, Attention Deficit, Executive Function, Processing Skills, Autism Spectrum Disorders, reading, writing, spelling, math.
Individually-optimized learning therapies delivered one-to-one.
Each student is given a treatment plan uniquely designed to their needs.
The student works with a team of clinicians who deliver the learning therapies in one-to-one sessions.
"My daughter was diagnosed by her pediatrician and special education testing as ADD, but Stowell Learning Center diagnosed her as being dyslexic. When she finished the summer session at SLC, she was no longer reading at 1st-grade level but instead was reading at the 5th-grade level.
By the time Raquel reached high school, she was a 4.0 student and ranked 25th in her junior class of 652 students. She graduated in 2005 with a 4.0. She is currently attending the University of Nevada, Reno, and will graduate in 2010 as Geological Engineer maintaining a 3.95-grade point average.
The techniques that were taught to my daughter as 8 years old still remain as her success tools. She has never given up even if it was difficult. She is a very intelligent young woman and has astonished my husband and I. We are so lucky that we found Stowell Learning Center when she was a 3rd grader because, without your techniques, I believe she wouldn't have the confidence she has now.
Thank You!
P.S. I hope her story will continue to give hope to these special children who learned in a different way.
ROBERT AND CHRISTINE MINKY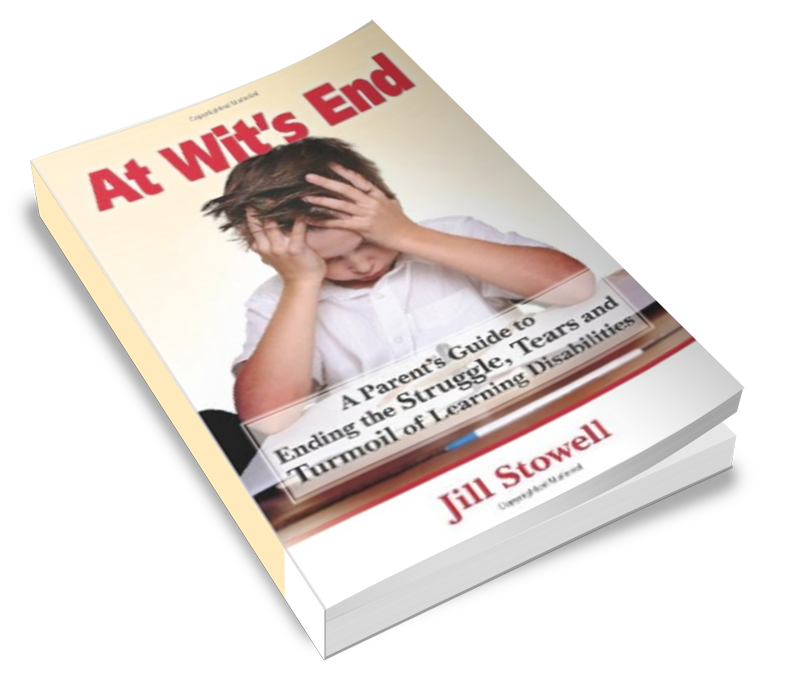 Jill's new book plus more...